In the Below steps, we will describe How to set up multiple screens/monitors when connected to a server via Remote Desktop
1 Open Remote Desktop client.
2 Click Show Options from the bottom left corner of the window.
3 Click the Display tab from the top menu.
4 Click checkbox Use all my monitors for the remote session.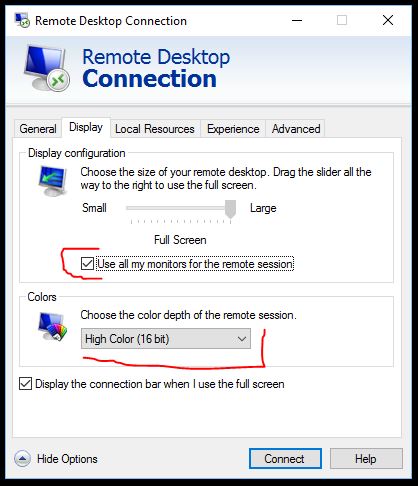 5 Optional select Color Depth Profile. This improves performance over slower connections!
6 Click the General tab from the top menu, then click Save to save your settings.
Enjoy!